Happy 2017 Friends! Yes we know its February but you know what, February 1st can be our January 1st, and were practicing the word grace this year, so there! ;). So here it is, a new Fri-yay where we do a quick recap of our week, ahem... or month...and let you into our little world.
We had a great Christmas and New Year! It was full of family time, presents, good food and pajamas. The kids loved being home from school getting to sleep in, chill out and play all the games on their iPods. We crafted, read lots of books, watched an embarrassing amount of TV, and went to bed early. After a busy Fall portrait season and missing my kids, it was the perfect way to start the new year!
Today, I'm working from home with a friend and decided we needed a little fuel to get us going so I whipped together my Dad's coffee cake recipe and decided to share with you guys! When I was a kid, my dad would make this almost every Sunday morning. While we all got ready for church my dad would make it real fast and have it waiting for us to devour before it was time to go. As kids, we all fought over the middle piece because in a small 8x8 pan its the best one without crust. Now that I'm an adult, and I bake it, I get the middle piece all to myself... ;-) Adulting ain't all bad.
I love this recipe for so many reasons but mostly because its fast and easy to make, literally 10 mins to put it together and it's in the oven. I also love that it doesn't need anything crazy, a few ingredients most people have in their pantry and it takes one bowl to mix. Because ain't nobody got time for dishes and baking for hours. Its hot and yummy and goes perfectly with a cup of hot coffee and a good conversation.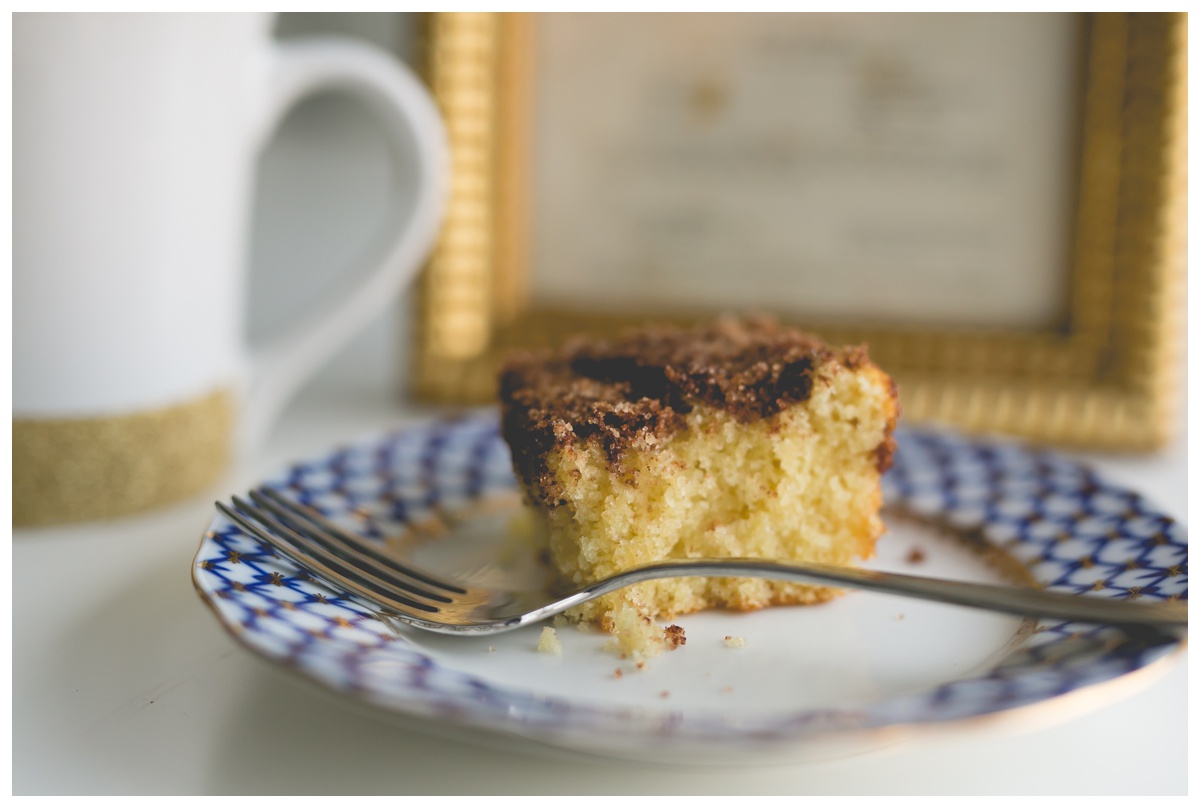 SO here it is.. my Dad's Quick Coffee cake recipe, its easy and yummy, make it for your friends, or for yourself one morning, we won't judge.
Dad's Quick Coffee Cake
1/4 cup Melted Butter
1 Cup Flour
1/2 Cup sugar
3 tsp Baking Powder
Add to melted butter: 1/2 cup milk and 1 beaten egg
Mix all together. Put Cinnamon sugar on top. Bake in a greased 8x8 pan at 400 degrees for 15 mins or until you can stick a tooth pick into it and it comes out clean. Grab a cup of coffee and enjoy!
Thats it from us this week, have a great weekend, spend it cultivating something that makes you happy and joyful!